Working together to shape our Beyond Recruitment offering.
Our partnerships are important to us in achieving our "Beyond Recruitment" initiative. We work with and alongside other companies to help our clients and candidates with their professional development.
Meet Our Partners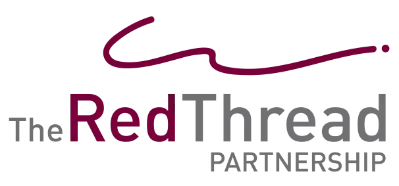 The Red Thread Partnership Limited aims to develop and enrich leaders, grow highly successful teams, and create inclusive cultures by focusing on leadership, performance, and change. Alongside the day-to-day business, they have also created and deliver The Red Thread Fellowship a not-for-profit year-long leadership programme to develop leaders whilst supporting charities in the local community.
We collaborate with the Red Thread Partnership when looking to develop our events calendar and organise specific sessions for our clients and candidates to support their professional development.
​

​
Howes Percival are a leading commercial law firm, with clients ranging from individuals and families to global businesses and government departments.
Their Northampton office is located in the same Business Park as us and we have partnered with them on numerous occasions to borrow their premises for our Northampton-based events.

​
First Intuition work with companies to develop their talent. They work with employers to support their teams in learning the skills they need.
We have worked with First Intuition to create some educational training events for our clients and candidates to help assist them with their professional learning and growth.

​
Inspire Ignite offers leaders up-to-date management training. We partnered with Inspire Ignite to deliver training workshops to our management team to discuss topics such as leadership development, personal awareness and development, and customer experiences.
​