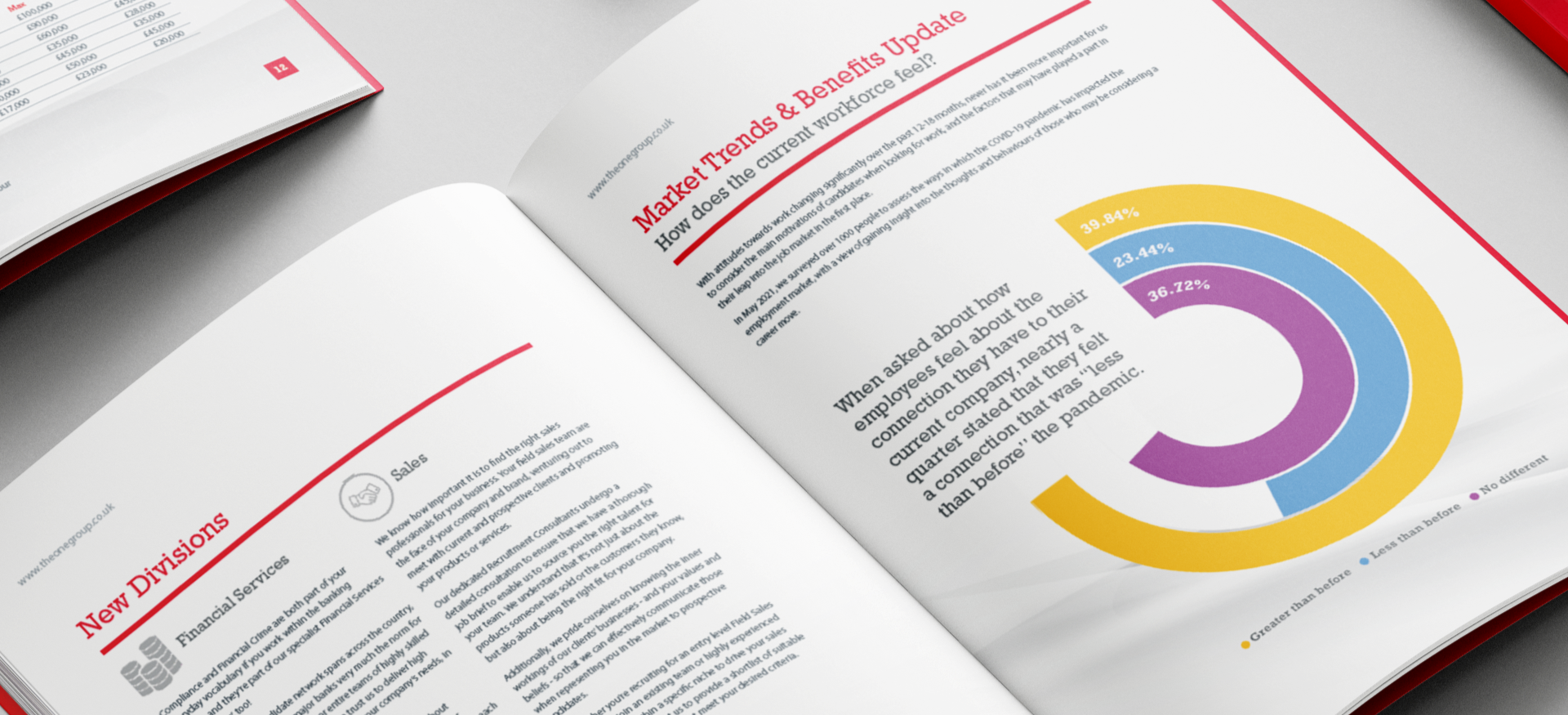 ​The ONE Group's 2021/22 Salary Guide is a comprehensive guide to recruitment across Cambridgeshire, Northamptonshire and beyond. It provides unique insights into today's employment market for roles across:
Commercial Office Support

Construction

Sales
With attitudes towards work changing significantly over the past 12-18 months, never has it been more important for us to consider the main motivations of candidates when looking for work, and the factors that may have played a part in their leap into the job market in the first place.
In May 2021, we surveyed over 1000 people to assess the ways in which the COVID-19 pandemic has impacted the employment market, with a view of gaining insight into the thoughts and behaviours of those who may be considering a career move.
This guide includes salary ranges for more than 250 different roles in the Permanent, Temporary and Contract recruitment markets. You can use this guide to help you develop accurate budgets, establish salary benchmarks and ensure you are offering the most competitive remuneration packages. The salaries listed for each position in this 2021/22 Salary Guide are starting pay only; bonuses and other forms of remuneration have not been taken into account.
To download your copy of our 2021/22 Annual Salary & Benefits Guide, please complete the form opposite.