​
We're celebrating ten months of having our very own in-house Degree Apprentices at The ONE Group in partnership with Anglia Ruskin University.
It all started in July 2018 when the concept of The ONE Group's very first; "Academy" came to fruition following significant internal growth since 2004. After auditing applications, undertaking interviews and coordinating an assessment centre - we were left with three eager to learn apprentices who have been working towards a Business Management degree with Anglia Ruskin University, alongside getting to grips with recruitment.
Deciding whether or not to employ Apprentices can be a tough choice for employers who have never explored this option before - but Apprenticeship schemes are thriving today more than ever.
Here are their best bits over the last 10 months...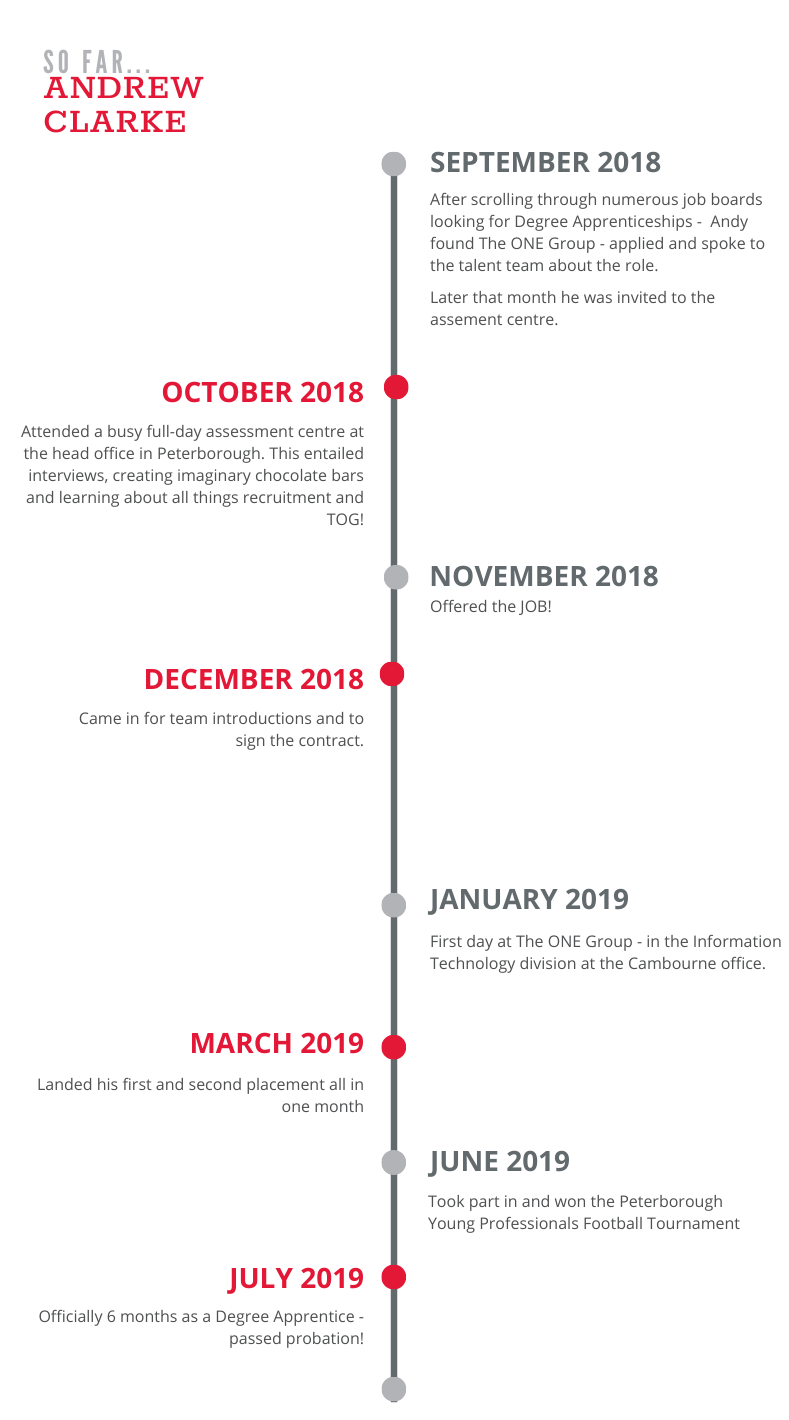 Want to find out more about the roles
Andrew
works on?
Click here.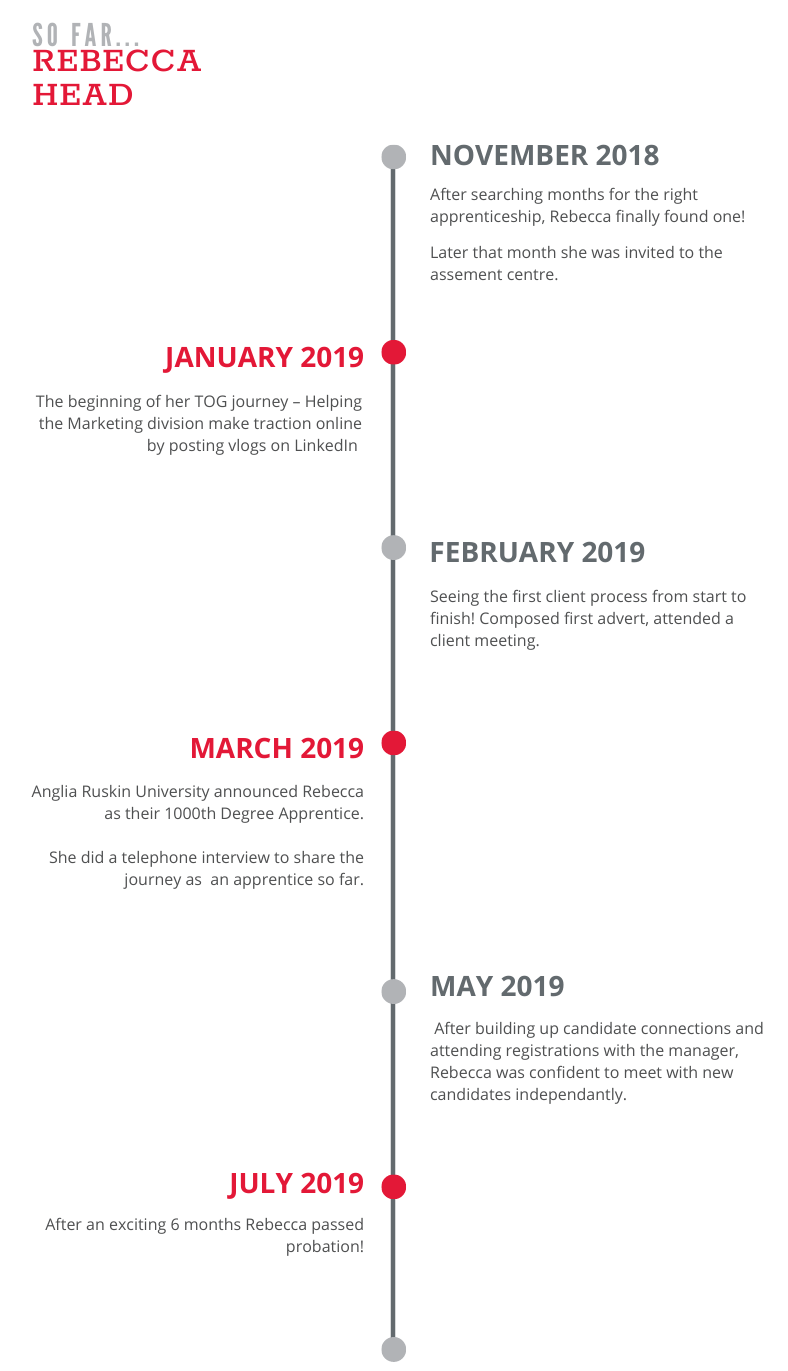 Want to find out more about the roles
Rebecca
works on?
Click here.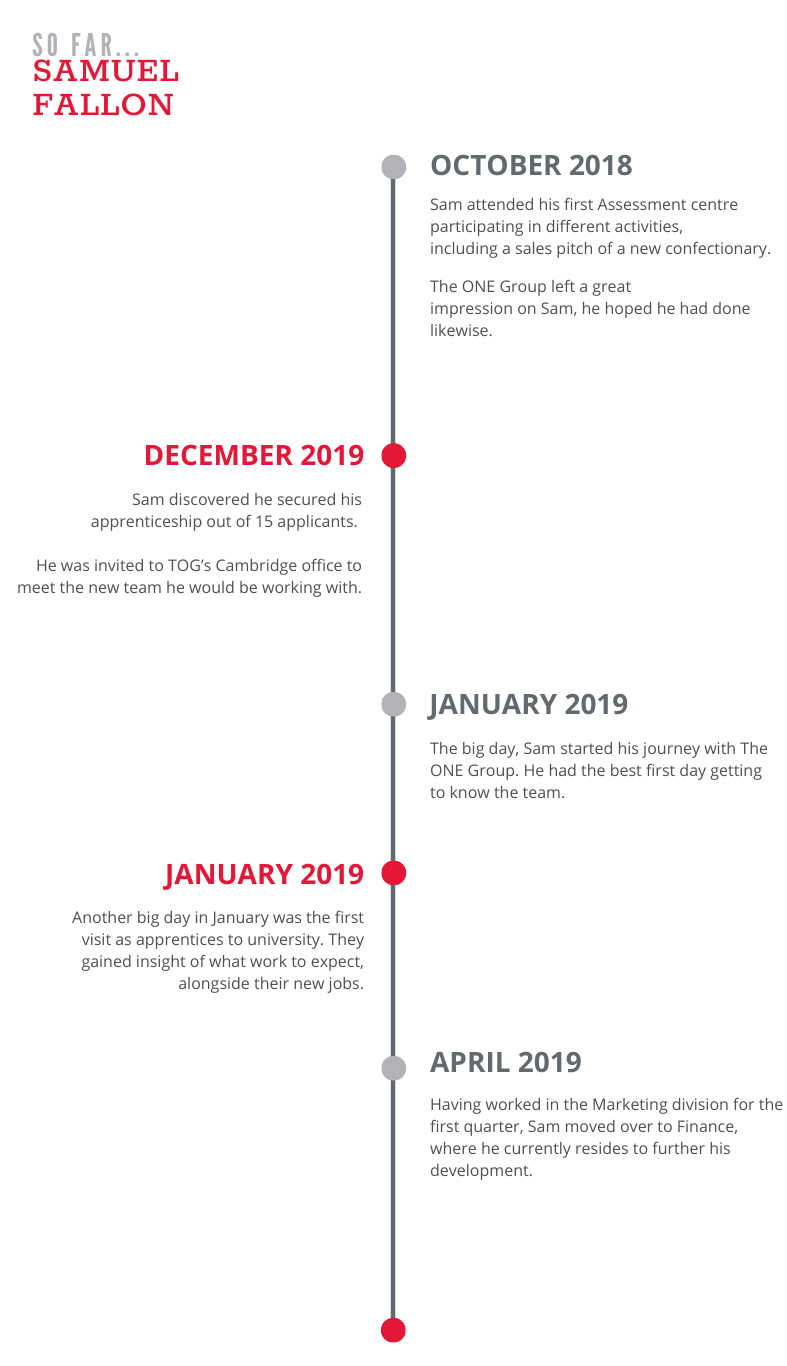 Want to find out more about the roles

Sam

works on?

Click here.

​
​
Since having our apprentices join us in January of this year, they have contributed significantly to the success of their immediate team, colleagues and the wider business. They have created engaging social media content, found new candidates and placed people in their dream jobs! They are becoming more and more commercially aware, have been involved in networking events to help build their profiles within the industry and have started to build long last relationships with new and existing clients. Becca, Sam & Andy have been huge assets, we couldn't be more pleased with how the first 7 months have gone and each day they are improving their skills in becoming successful Consultants. They are willing and ready to learn everything they need to know about how to make it to the top of their game. They bring enthusiasm & tenacity every day and our star performers have a very bright future ahead of them
Interested in learning more about Apprenticeships?
Together with Anglia Ruskin University our upcoming "go-to" event around maximising apprenticeships in your business could provide you with valuable insight.