​
We have partnered up and hosted a range of successful
business development and networking events
based in Peterborough, Northampton and Cambridge.
Driving Emotional Intelligence and Reducing Stress in your Organisation
18th September 2018
Our first event of the month, based in Northampton Saints, was led by speakers Julian Hall (Calm People) and Hilary McLellan (Indigo People). The working session led our attendees to understand how to manage stress within their own individual lives, as well as spotting key indicators of stress in others within a working environment.
Julian Hall looked in detail at the 5 stress pillars that he has previously touched on before, including a coaching process on what they mean and when the stress becomes unhealthy; approval, priority, pressure, control, trust.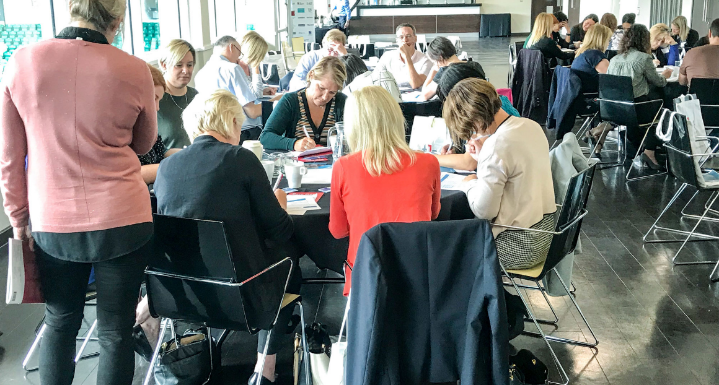 "Great thought-provoking session"
​
Hilary McLellan looked at 5 of the EI competencies which helped people develop their own EI but also align closely to the stress pillars. She went through what they can mean and how they can support in times of stress and too much pressure; self-confidence, straightforwardness, self-actualisation, self-control, adaptability.
​
ACCA/CIMA: Practical Experience Requirement Guidance
18th September – 20th September 2018
To enhance individuals' professional accounting experience – we hosted two ACCA/CIMA events this month in Peterborough and Cambridge. These sessions were designed to provide additional practical experience to our attendee's academic studies.
Our informative sessions looked at; the basic requirements to document individuals PER, job roles relevant to demonstrate the required skills and how PER is evidenced and approved.
This event was rated 10/10 by all attendees. We review each event to keep track of how well they fit the purpose and how well they allow you to develop your potential.
Profile Your Talent with Clarity4D
25th September 2018
We partnered up with talent development coach Shaun Beck to bring to life a work session on Clarity4D.
The session focused on how to manage the varying personality profiles within a workplace setting. Communication is key to understanding, thus Shaun engaged our attendees in communicating with employees, to encourage them to be themselves whilst avoiding conflict at work.
"Very clear, encouraging takeaways from the session"
​
Thriving at Work Forums in Partnership with Your People Potential
27th September 2018
Whereby we invite you to explore your business ethos around mental health and cultivating a culture that challenges stigma and promotes healthy working practices.
If you would like to showcase the practices and successes of your business, you will have an opportunity to share these with us on the day.
​
Skill Led Start-ups: Building a Diverse Tech Talent Toolbox
27th September 2018
Start-ups are often the brainchild of a single or small group of entrepreneurs looking to make a difference in both their's and other's lives, usually highly skilled and proactive by nature this individual or group will be looking to replicate their values and their approach in the employees they hire and the culture they are trying to create.
Unfortunately, this aim comes at a cost, true tech talent can be demanding and fickle when it comes to deciding on their next career move, looking for big salaries, the latest innovation and flexible working environment. The ONE Group partnered with Barclays Eagle Labs to bring you a working session on your operating environment, the availability of talent and how to recruit the best talent.
Teaming up with speaker Lewis Turner (Display Link), our evening session was a casual means of bringing individuals to network and ask questions.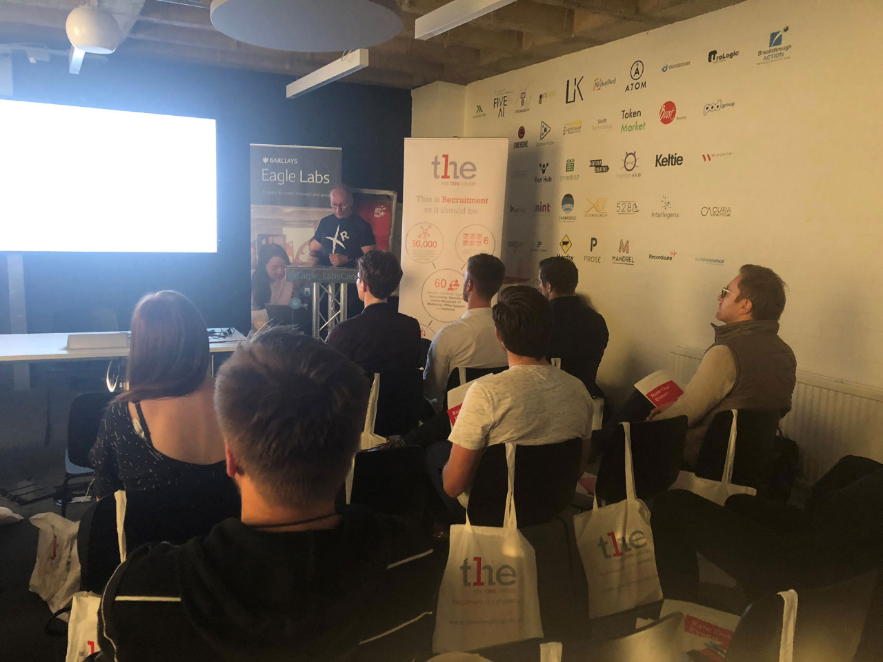 ​
Marcus Child - Personal Power: How to lead a high-performance culture
28th September 2018
Our September came to a grand end with our inspirational, award-winning speaker Marcus Child, hosted by Vivacity's Key Theatre.
Marcus Child has had a powerful impact on the people and the performance of many well-known businesses during the past 18 years. He inspires confidence, wholeheartedness and courage...and has an impressive reputation for helping thousands of members of hundreds of organisations embrace change positively and successfully. In thoroughly uplifting conversations with audiences his work stirs resourcefulness in individuals, positivity between colleagues and trust between organisations and their customers.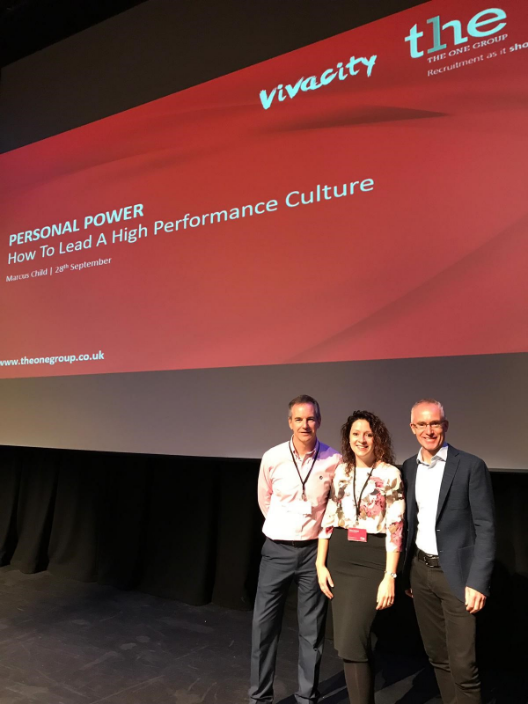 "Brilliant, the most engaging talk of this type I have attended"
Marcus's emphasis on exploiting work as an opportunity for self-improvement as well as commercial success means that the new habits he trains are practiced in the minds and relationships of people - at work and beyond - long after his programmes are complete.
He speaks in workshops and on conference platforms with pace, humour, and exceptional energy. He has helped an astonishing number of CEOs, MDs, boards, business teams, sportspeople, politicians, teenagers and people living with health challenges realise bold and extraordinary goals.